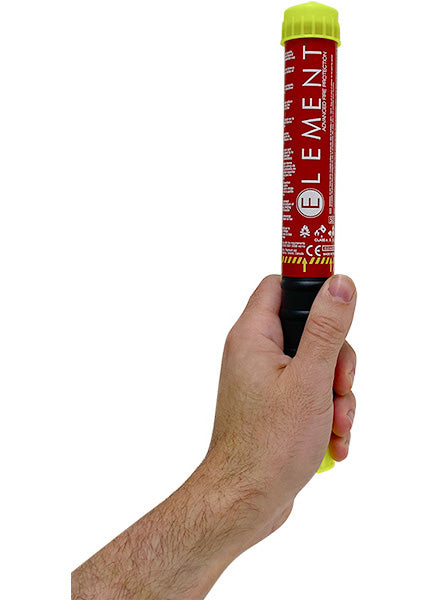 ELEMENT - THE WORLD'S SMALLEST & LONGEST LASTING FIRE EXTINGUISHER
Fire extinguishers have not changed much in the past 100 years. A large, heavy cylinder of compressed gas filled with a messy powder is an antiquated way to put out a fire.


Element uses a tested and proven technology currently in use by police, military, and special forces groups around the world. Previously unavailable to the public, Element now gives everyone access to this innovative product.


Element looks and works like nothing else. It fights fires on the molecular level. By chemically interrupting the chain of combustion, Element safely and effectively puts out fires without the mess, toxicity, or maintenance associated with a traditional extinguisher.
LEARN MORE
Internationally certified and patented, Element has won numerous awards for its innovative design and fire-fighting capabilities.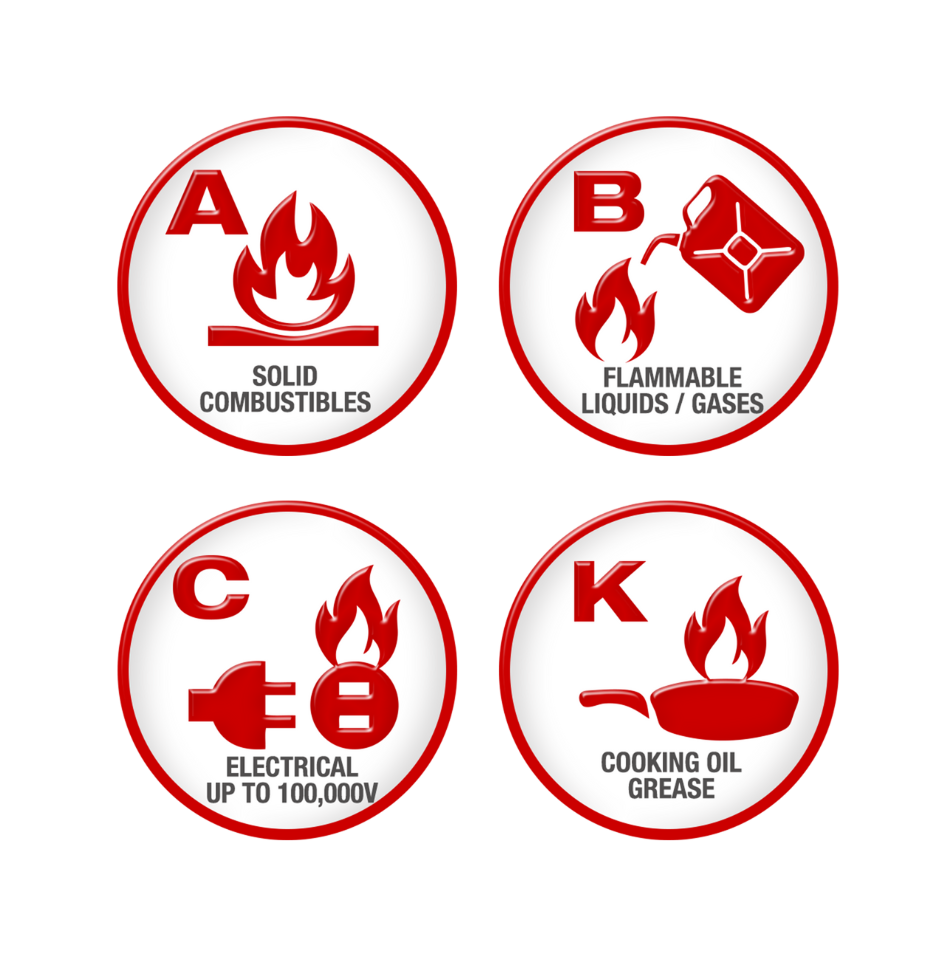 TOTAL PROTECTION
ELEMENT FIGHTS ALL MAJOR FIRE CLASSES

A: SOLID COMBUSTIBLES
B: FLAMMABLE LIQUIDS & GASES
C: ELECTRICAL, UP TO 100,000V
F: COOKING OIL & GREASE
ELEMENT ACTIVATES QUICKLY & EASILY
STEP 2

REMOVE STARTER FROM HANDLE BASE

STEP 3

PRESS STARTER TO TIP AND SCRATCH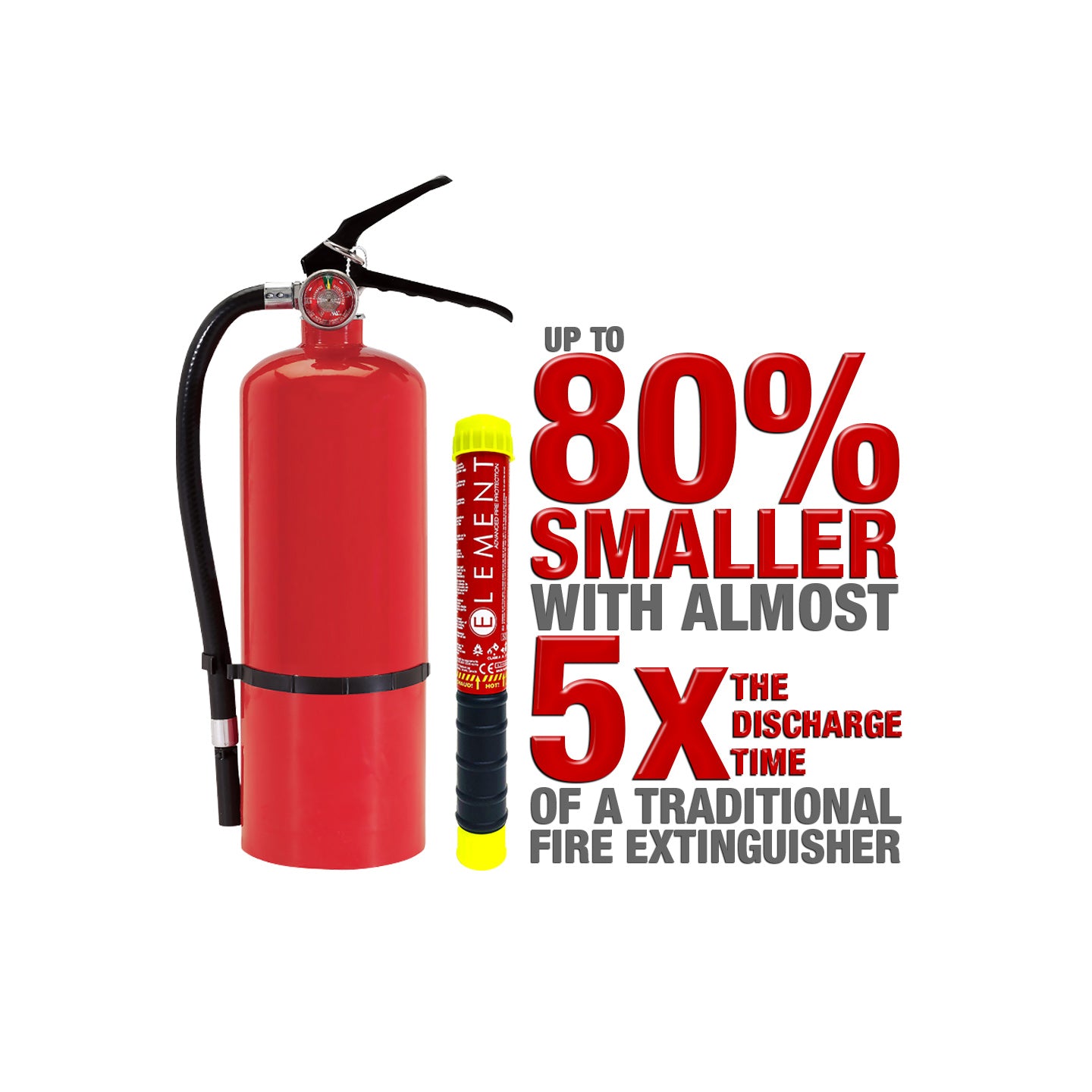 AT 80% SMALLER & 5x THE DISCHARGE TIME, ELEMENT IS...
✔️ CLEAN. MAKES NO MESS!
✔️ LONGER LASTING
✔️ SMALLER & LIGHTER
✔️ EASIER TO USE
✔️ NON-TOXIC
✔️ MAINTENANCE-FREE
✔️ MADE IN ITALY
LEARN MORE
CUSTOMER TESTIMONIALS
"I recently bought and even had to use your Element E50. I was on the road and something had fallen off a truck and struck my oil pan. It then spread hot oil onto my exhaust which caught fire. I immediately grabbed the Element, understood the instructions and then activated it. I lay under the car, and sprayed the area. The local fire fighters even took the Element to do more research on it after they found out what I had used and wanted to inquire more.




Thanks!"




Bryan O

"I had a dryer fire last year and the Element extinguisher saved my bacon. It snuffed that fire out in two seconds.




When the fire department got there, I showed them the used Element, and they were super impressed...hadn't seen them before.




Cause of the fire? Not blocked vents (which I clean every year). It started inside the dryer cabinet where lint had accumulated...due to teenager's bobby pins ruining the seal, and allowing lint to get at the combustion chamber. Who knew?!




Well, now I do...and my house is still standing. Thanks Element!!!!"




Tom B

"Hmm what's that funny smell, can't be the Hummer in front of me because he just pulled off. Oh wait, that's a plastic smell. It's smoke coming from under the dash. Killed power, pull off and after I saw molten plastic on fire hit the metal floor mat protector, I did the Hail-Mary and broke out the Element Fire Extinguisher.




Looks like fuse 19 for the fan circuit didn't pop but rather melted down. Corrado life, but it will drive another day I'd venture to say the fuse box was close to a major fire before I hit it with the Element Fire Extinguisher."




Frank C

"Some days are worse than others. A simple welding job turned into double wall sealed insulation catching on fire and nearly burning my Jeep down.




Thank God for Element fire extinguishers... they do work! Using a regular ABC extinguisher, and was realizing it wasn't working, so I grabbed the Element".




Padrig R
ELEMENT FIRE EXTINGUISHERS & ACCESSORIES