Element Fire Extinguishers
Regular price
Sale price
$32.99 CAD
Unit price
per
Sale
Sold out
Element Folding Knife & Multi Tool 

The perfect compliment to your Element Fire Extinguisher. Our limited production Knife & Multi-Tool offers even more versatility in a portable package.  
FEATURES
Folding multi-edge blade (approx. 3.5" blade) that locks in open position 
Anodized aluminum case in red with laser etched 'Element' logo (Approx 4.5" overall length)
Hardened steel tip for breaking glass
Seat belt cutter
Rear mounting clip
Nylon weather-resistant carrying case with belt loop
INCLUDES
Element folding knife & multi tool with case
Share
View full details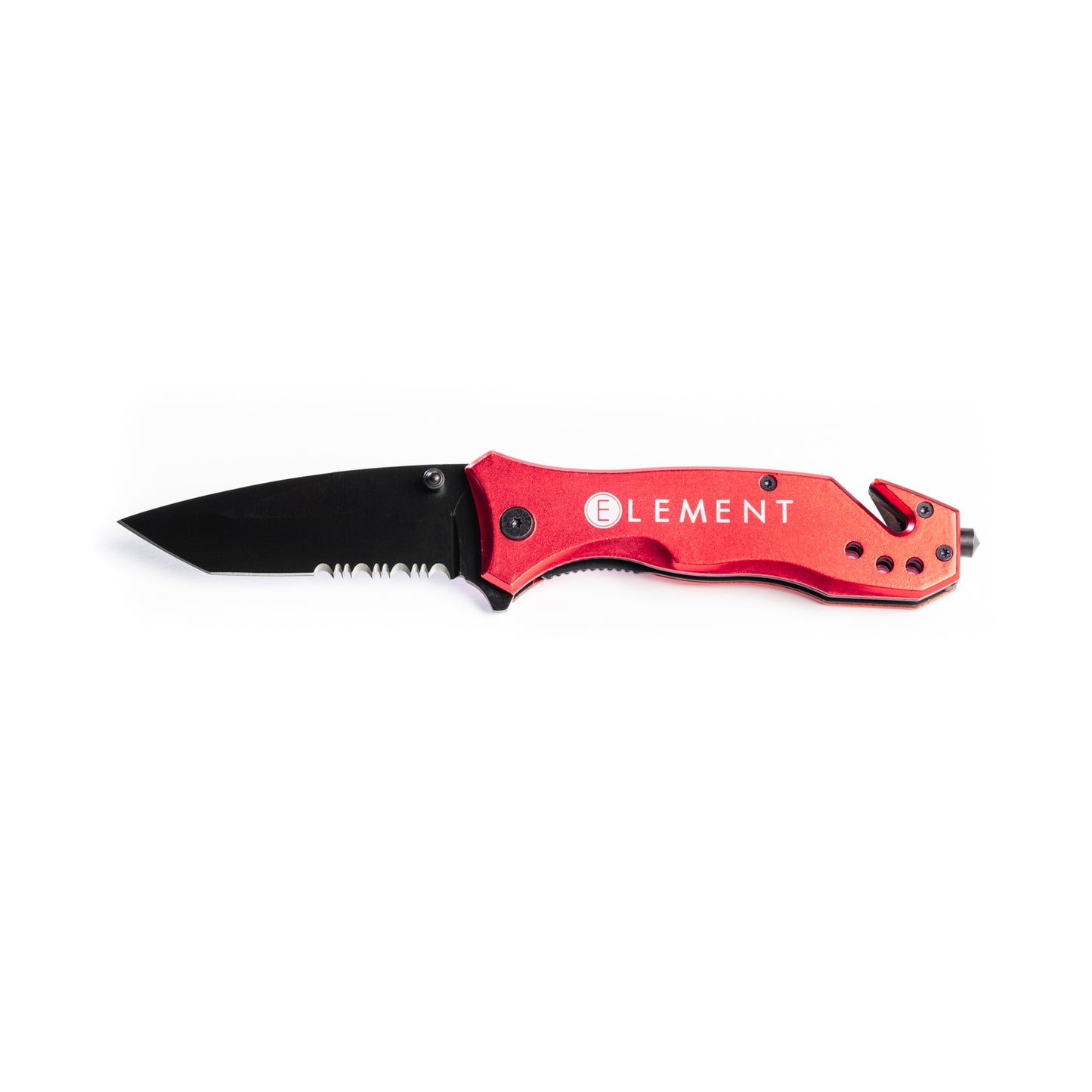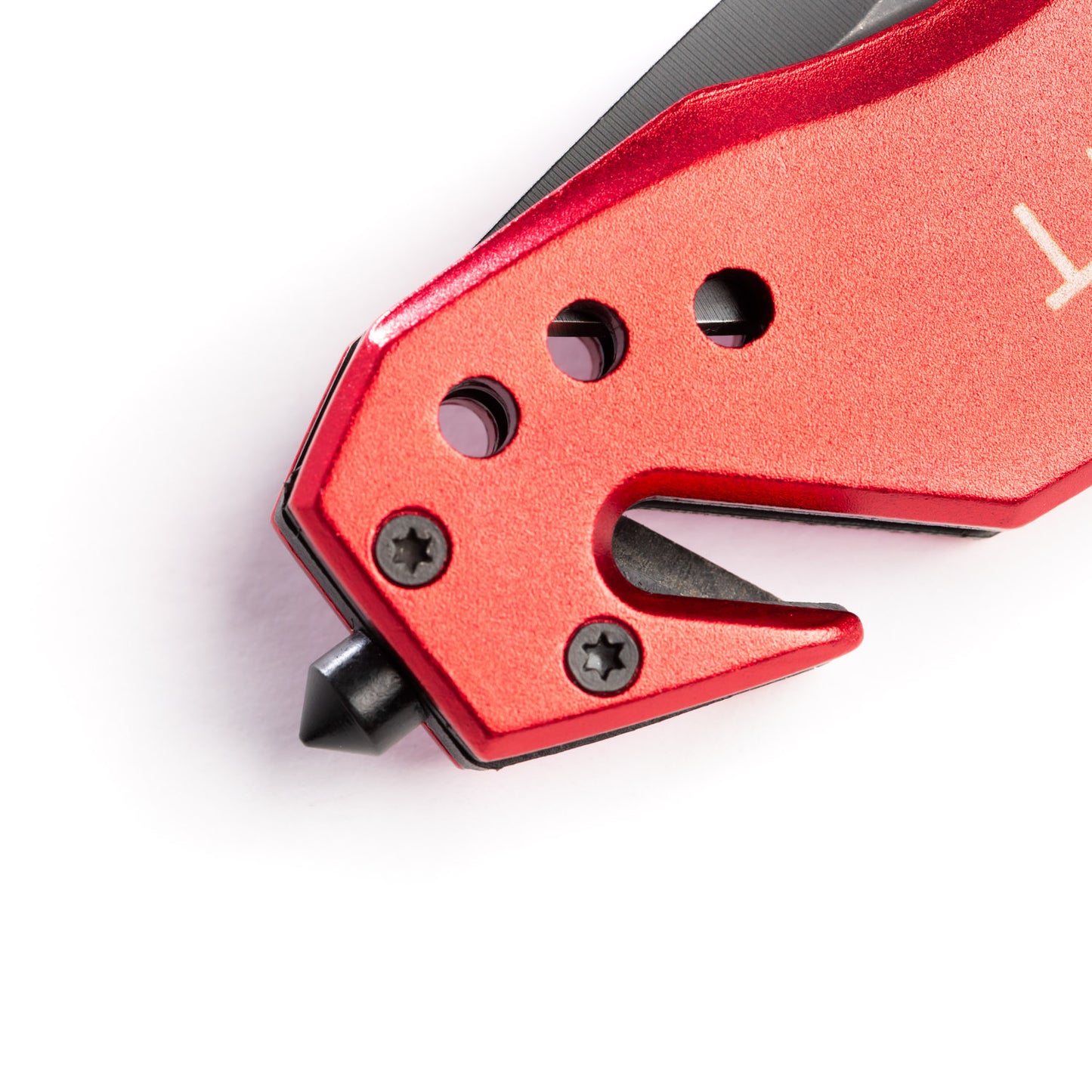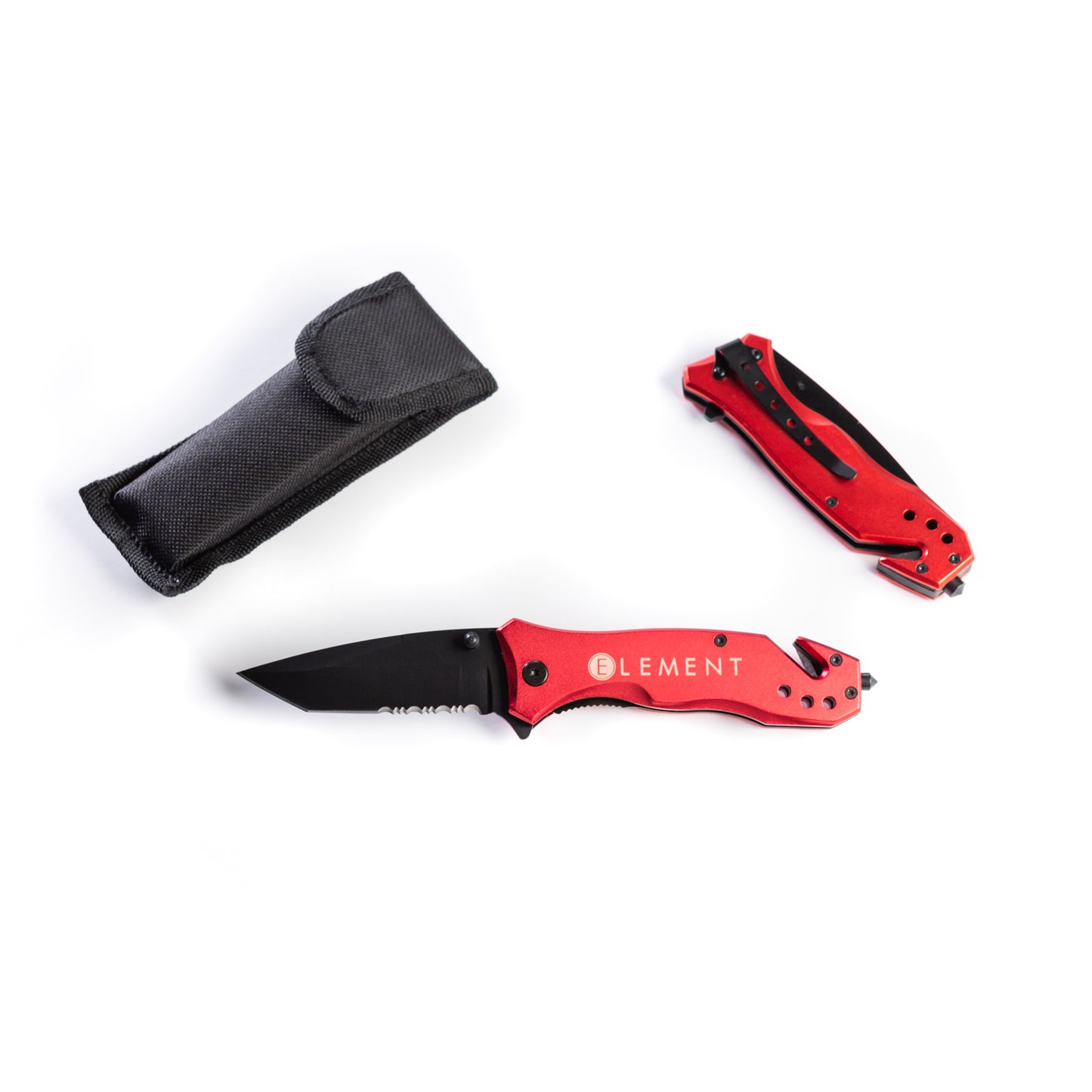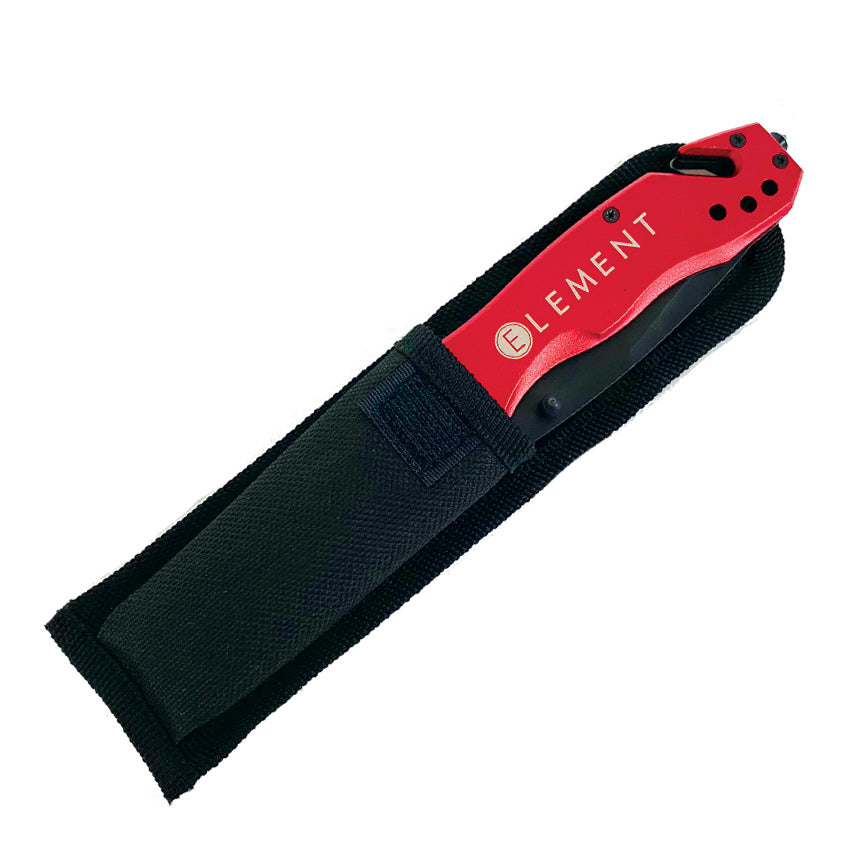 FAQs
DOES ELEMENT REQUIRE SERVICE & DOES IT EXPIRE?

Element's solid construction, no moving parts, and lack of compressed gas (unlike a traditional fire extinguisher) means it will never need any service or upkeep. In addition the solid chemical that makes up the Element extinguisher has no effective expiration.
IS ELEMENT AFFECTED BY EXTREME WEATHER & CAN IT GET WET? CAN I STORE IT IN MY CAR?

Element has been tested to work effectively in temperatures from -140F to +320F. Moreover Element's solid construction and no moving parts makes it unaffected by harsh environments or humidity. Element can safely be stored in damp and wet environments, provided that the yellow cap covering the tip stays present allowing the tip to remain dry. 

Element can safely be stored in vehicles that live in hot climates. 
WHERE IS ELEMENT MADE?

Element is designed and manufactured in Italy. 
IS ELEMENT CERTIFIED?

Originating in Italy, Element has been certified by CE Europe, TUV, and the RINA maritime authority. Institutionally it has been tested and certified for use by multiple international military and police groups who have adopted it for active use.
IS THE GAS SAFE TO BREATHE?

Element's discharge is safe to breathe and is both non-corrosive and non-toxic. General safe practices are always recommended and the discharge should not be aimed at a person's face.
DOES ELEMENT MAKE A MESS LIKE A TRADITIONAL EXTINGUISHER?

Element's discharge gas is totally clean and will not leave any residue. During discharge a chemical reaction does take place which occasionally expels a trace amount of soot from the casing. Even in the most extreme instance, the net total of discharge is so minuscule compared to a traditional extinguisher that it is effectively considered to be non-existent. Beyond the clean nature of the discharge Element is non-corrosive, non-toxic, and environmentally safe.